Shadowless Man is a captivating 2D action game that immerses players in a mysterious world where shadows hold a profound secret. In this enigmatic adventure, you find yourself devoured by the darkness, and your primary quest is to navigate your environment without casting a shadow.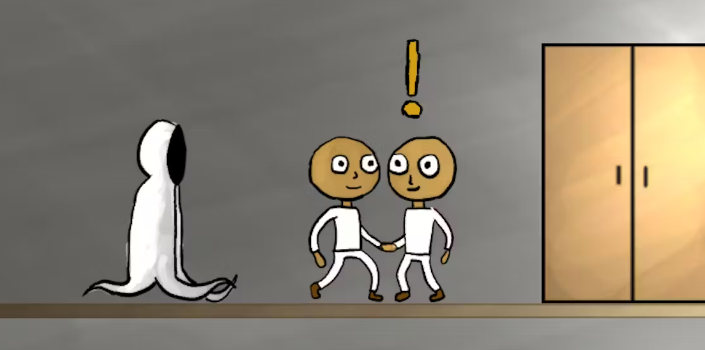 Gameplay: To play Shadowless Man, you embark on a journey to uncover the mysteries behind the disappearance of your own shadow. The game unfolds as a gripping narrative, and you must utilize your unique ability to enter shadow mode to progress and discover the truth.
As you venture through various levels, you'll need to adopt a stealthy approach, ensuring that you don't cast a shadow that could expose your presence. The game is rich in suspense and intrigue, encouraging players to think critically and act covertly as they work their way through the storyline.
Missions and Game Modes: Shadowless Man offers a wide array of missions to complete, each unraveling a part of the overarching mystery. These missions are designed to challenge your problem-solving skills and creativity as you piece together the puzzle of your shadow's disappearance.
Moreover, the game boasts two distinct game modes, adding depth to your gaming experience. Whether you prefer a more immersive and story-driven mode or a faster-paced, action-oriented one, there's an option that suits your style.
Uncover the Mysteries: The heart of Shadowless Man lies in its capacity to immerse players in a world filled with enigmatic secrets and unexpected twists. As you delve deeper into the game's narrative, you'll be driven to investigate the mysteries that shroud your character's existence. The story unfolds gradually, keeping you engaged and eager to learn more about the truth behind your missing shadow.
With its captivating storyline, challenging gameplay, and immersive atmosphere, Shadowless Man promises an exciting and thought-provoking gaming experience. So, enter the shadowy realm, discover the truth, and enjoy the adventure while unraveling the mysteries that lie within. Good luck on your journey!
Instructions
Using Mouse
Categories & Tags
Discuss: Shadowless Man